Portfolio in progress...
MULTI-CHANNEL MARKETING PROMOTIONAL CAMPAIGNS

At Let's Make Art, I was responsible for creating cohesive branding and design for promotional compaigns that lasted over several days with several offers within. The challenge of this project was to maintain clear brand consistency while keeping each unit fresh for the customer.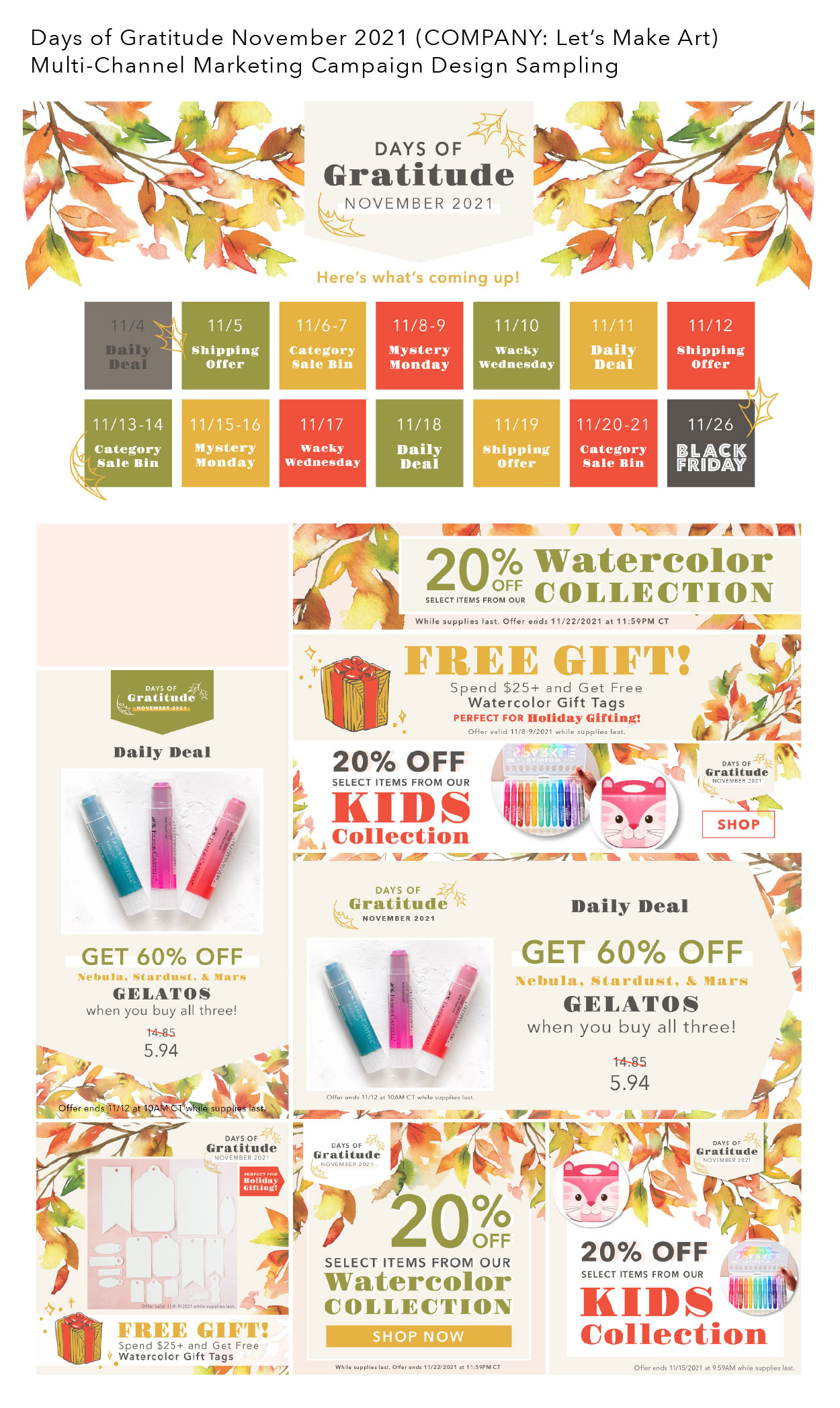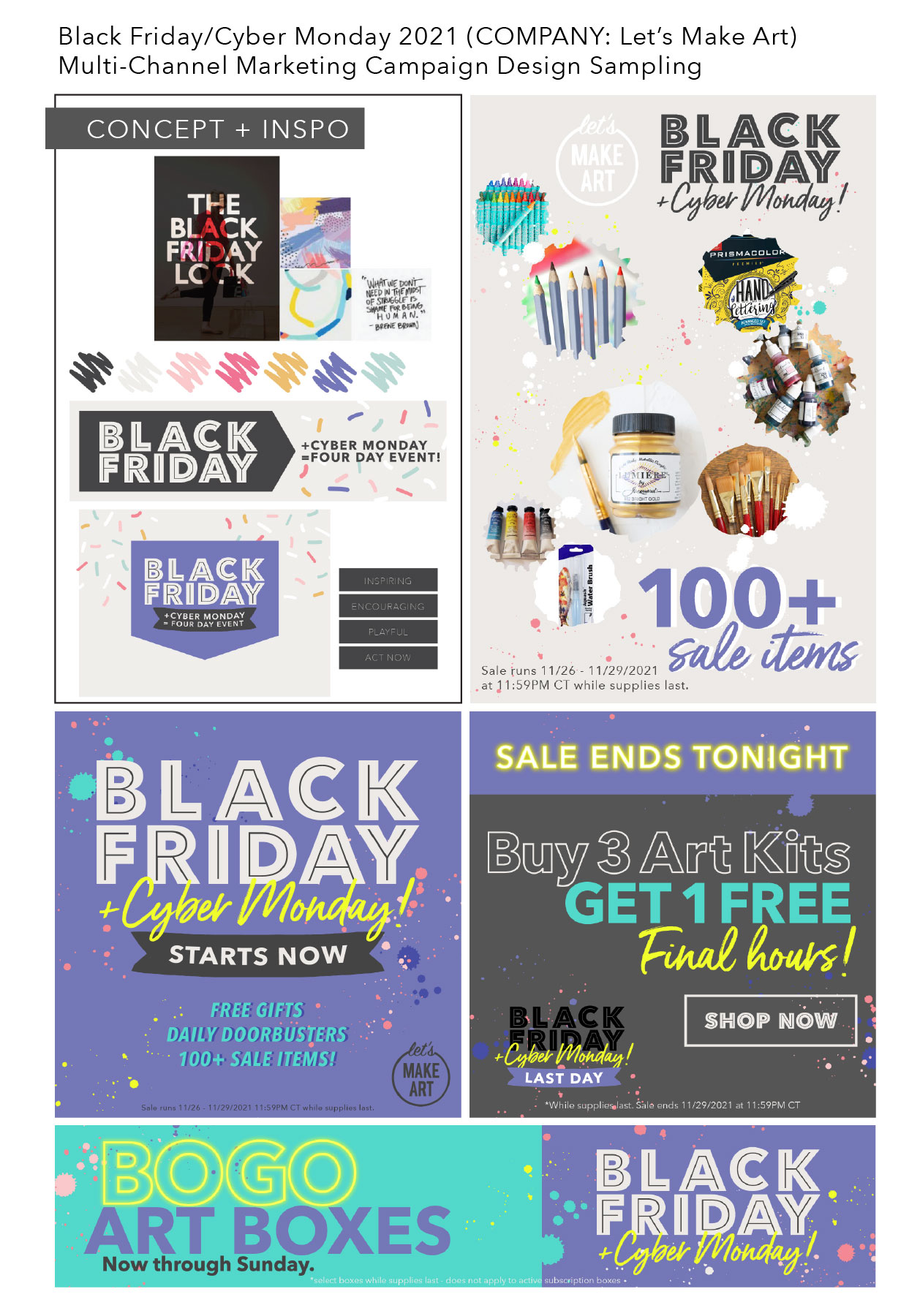 PRINTED GOODS
Let's Make Art creates educational materials in their art box products, to be accompanied by video educational tutorials. I work with the artists to turn their lessons into beautifully designed, educationed-filled, instruction and reference sheets.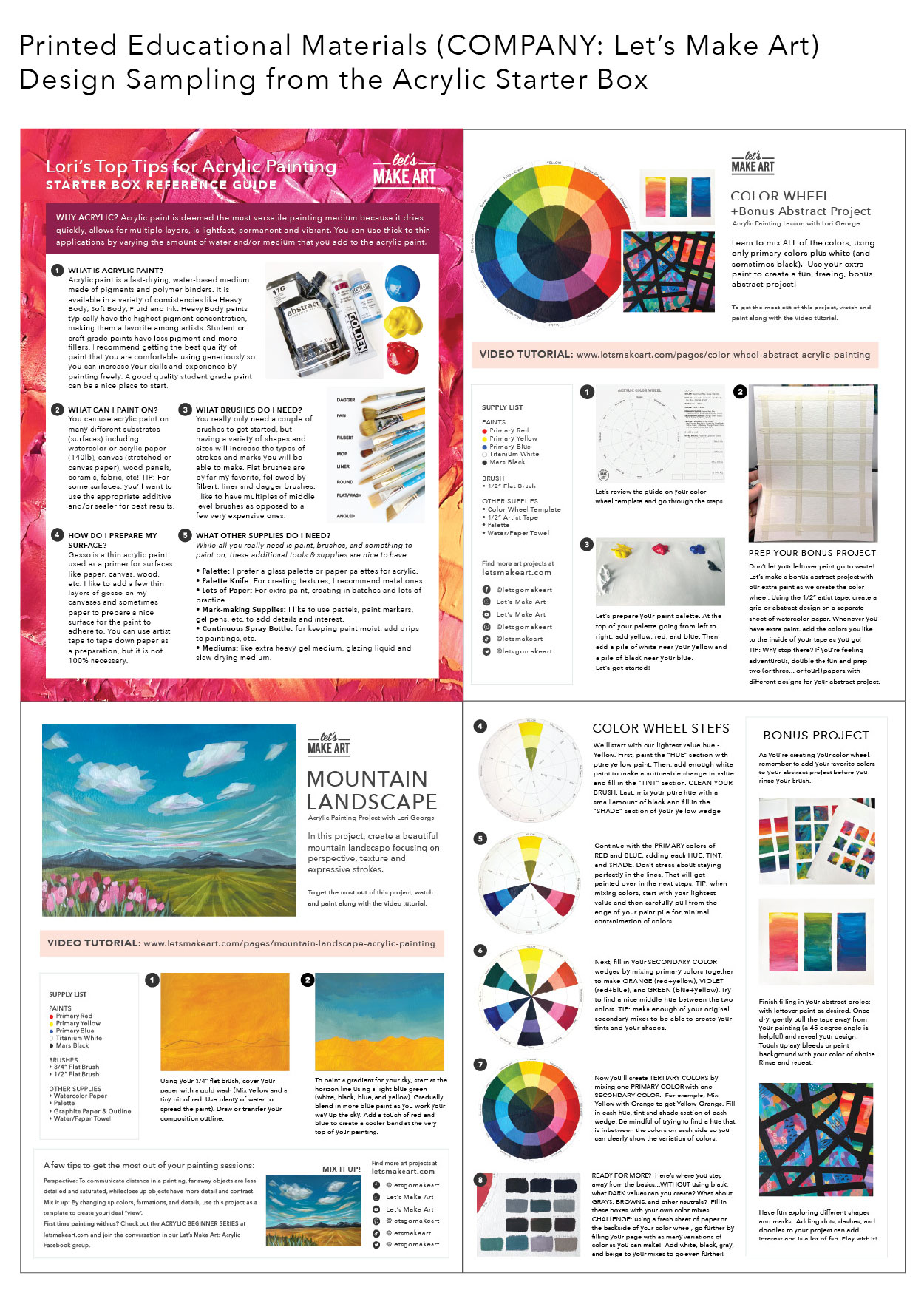 BRANDING & DESIGN GUIDE
Brand recognition is so important for a growing business or any size. Colors, fonts, spacing, style of photography, and other visual elements can create a cohesive foundation when used together in a consistent, attractive way.